Continuous UX monitoring and auditing for large websites
Sitefig is SaaS platform helping businesses manage their websites.
Automatically tests your website for UX issues (contrast, screenshots, images), compliance (Accessibility and GDPR), performance (Core web vitals), code errors (Javascript errors, html issues, broken links) while taking care your Content and SEO efforts actually pay off.
Saves 90% of your time testing websites!
Flawless websites and UX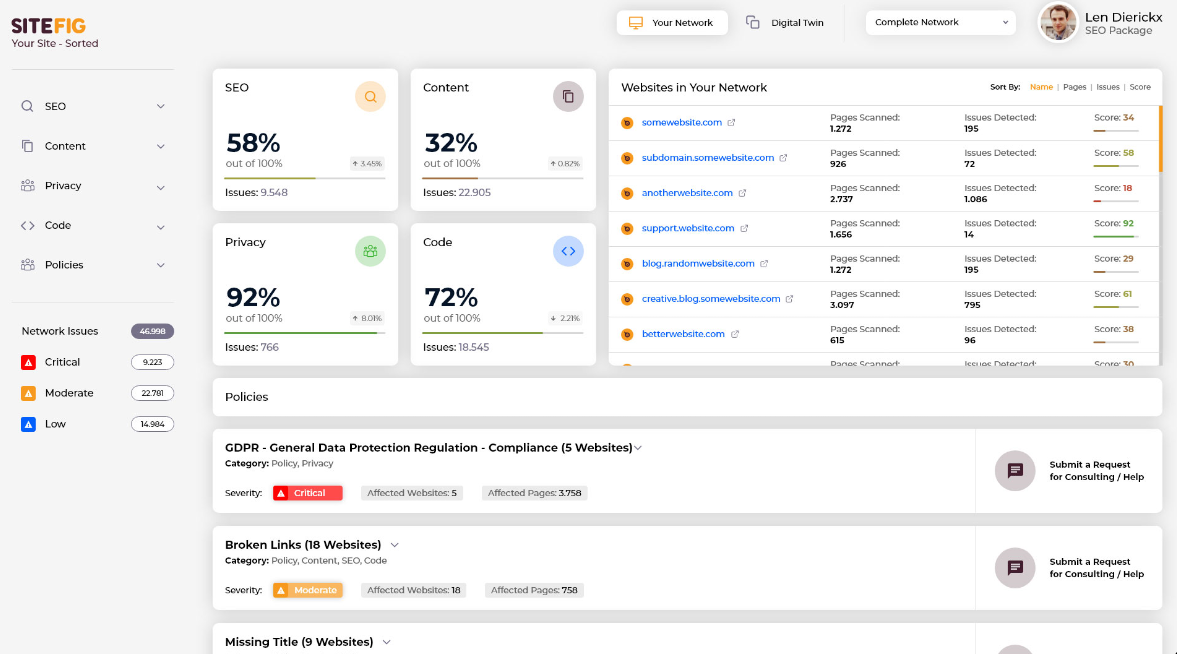 Getting a website online and working takes a lot of testing.
Sitefig helps you focus on what matters and reduces your teams testing effort.
Continuous and on-demand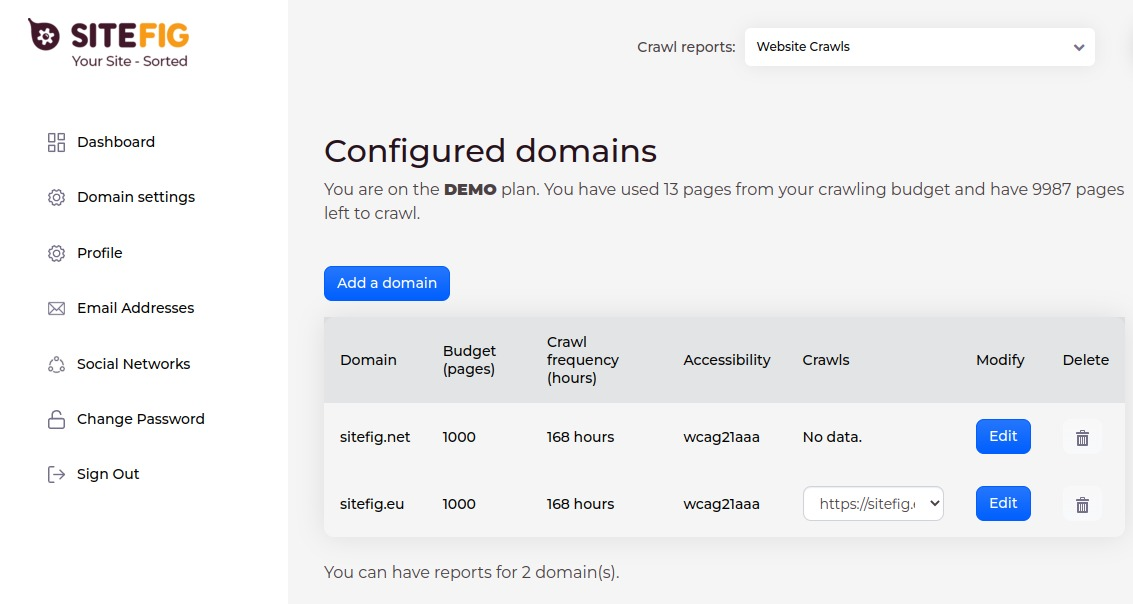 Monthly, weekly and on-demand crawling
Automatic and scheduled crawls with private containers.
Start an on-demand crawl when a new website is ready, no waiting inline.
Get compliant, stay compliant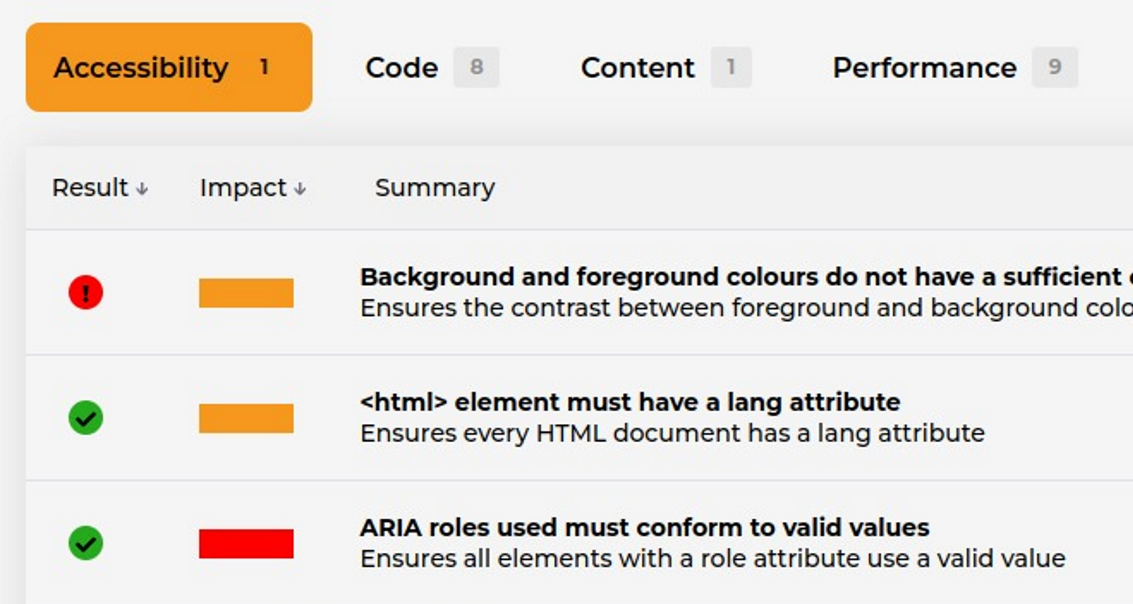 WCAG Accessibility compliance
Everyone benefits from making your website more accessible.
Accessibility is user experience, and Sitefig provides you with all the tools to ensure all pages are WCAG compliant.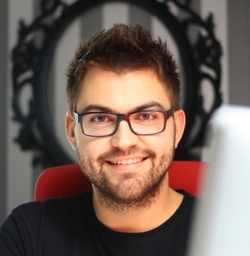 GDPR issues for your DPO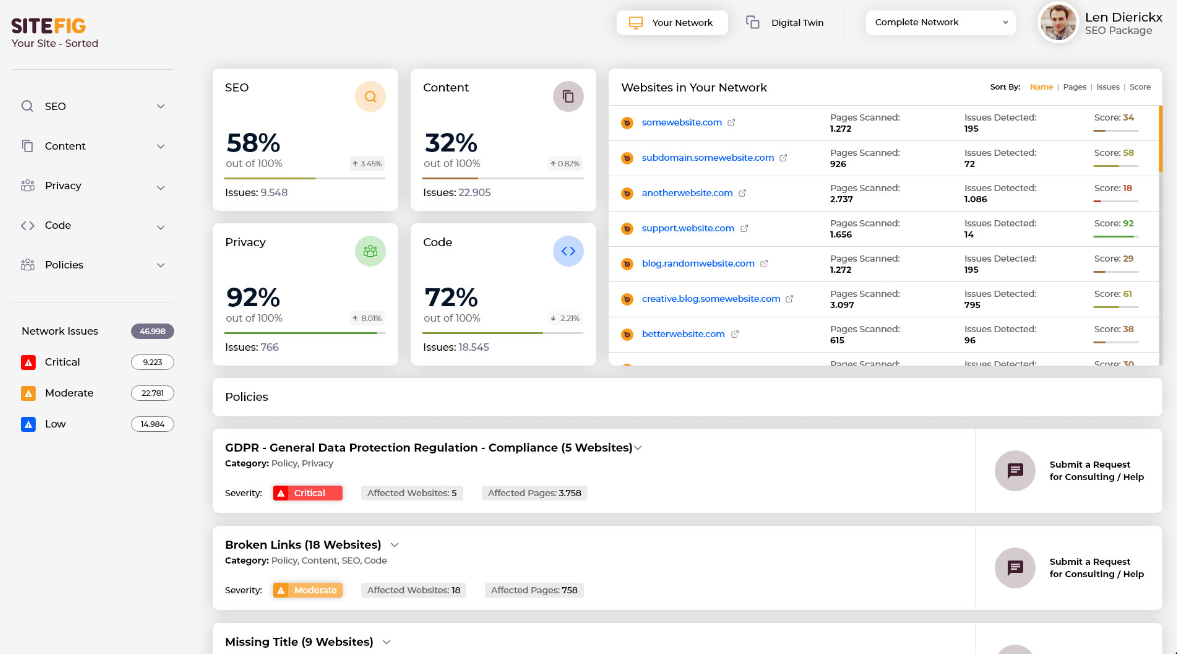 Stop worrying about data privacy and GDPR issues.
Sitefig monitors your website for trackers, cookies, geo-tracking of IPs across the globe, and PII tools to ensure you are not leaking any data.
Core web metrics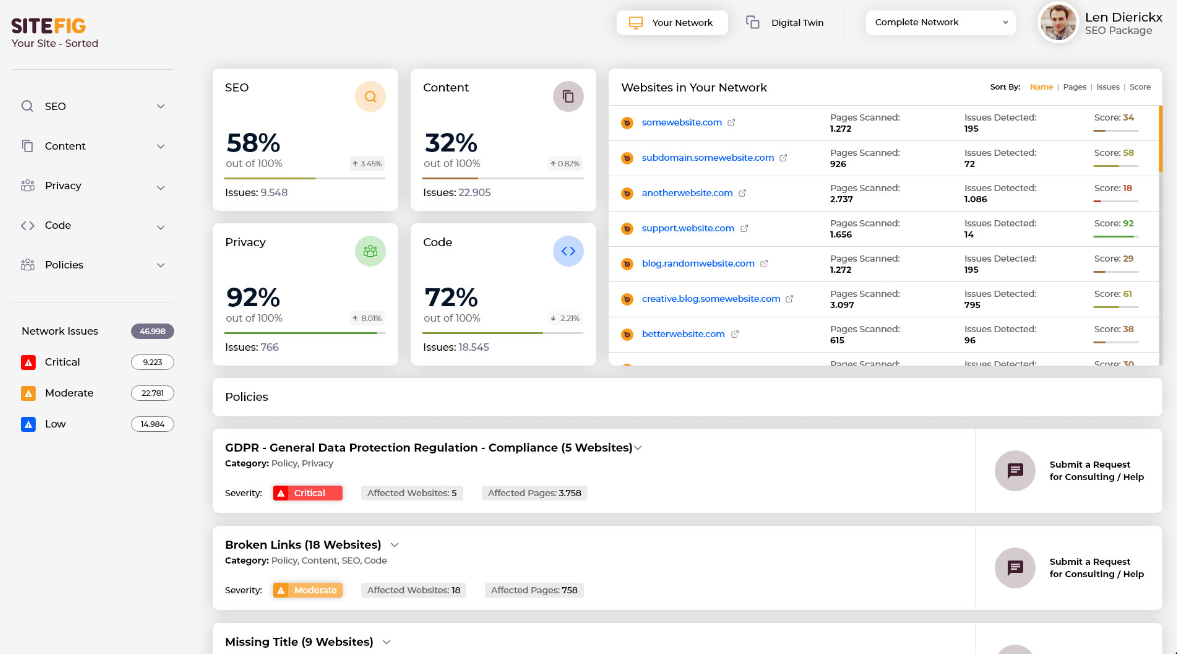 Updated Lighthouse lab data.
Lighthouse is an integrated part of the WASP crawler and Sitefig runs Lighthouse in separated containers with guaranteed resources.
Effortless project management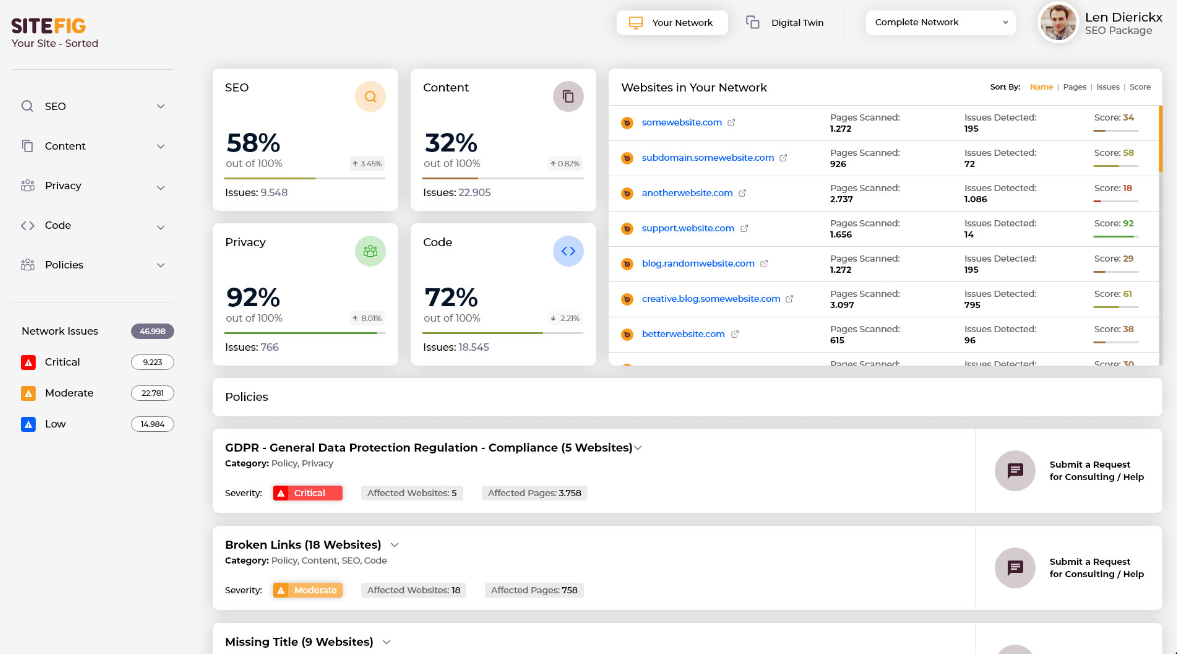 Integrate your ticketing solution
Create developer friendly tickets straight from the audits.
Tickets include source code, documentation and the pages to fix.
What makes Sitefig special?
It is build by people who have managed websites for large international companies, build national portals used by millions of people.
Sitefig was build for large websites and all the issues that come with scaled up websites.
Web teams are limited in resources and time, just like you and me.
And building an automated checklist also takes time.
Sitefig solves all those issues and scans every page for any website you like, while being extremely error tolerant so you can be sure that any errors on your website are picked up.
Sitefig verifies Core web vitals, Accessibility, code quality and GDPR compliance as well as broken links or missing resources.
There is absolutely no set up needed, just give it a try